How is Sealing a Record Different Than Juvenile Record Expungement?
Sealing juvenile records in Washington State can occur as long as a sufficient amount of time has passed without a new conviction. When a court seals a juvenile record, it also vacates your conviction, meaning your conviction is actually removed, and then the record is sealed. Even if you have been convicted of another charge as an adult or a juvenile, there is still a very good chance that a court will agree to move forward with your juvenile record expungement in Washington state.
Requirements to Seal a Juvenile Record
For most crimes, you must wait 2 years from your release — or your sentencing date in non-detention situations — before applying to have your record sealed. For Class A Felonies, you must wait 5 years. In addition, you must have paid off all court-ordered restitution owed to an individual; you must not be required to register as a sex offender; and you must have no additional proceeding criminal actions against you to expunge your record in Washington State.
Let Findley & Rogers Help You Start Over
Navigating the legal system can be difficult — the attorneys at Findley & Rogers help you through it. Stop letting choices made as a juvenile affect your future as an adult. Contact us today for a free consultation about how to seal your juvenile record in Washington State!
About Findley & Rogers
Since 2010 our attorneys, Corey Rogers and Fletcher Findley, have helped people across Washington expunge their criminal records and regain their firearm rights. From appealing FBI-NICS denials to sealing juvenile records in Washington State and ending your sex offender registration requirements, our experienced team can help you move on from past mistakes towards a brighter future. For almost all of our clients' cases, we charge an affordable, flat-rate (without the hidden fees or endlessly-accumulating billing hours) so you know in advance what you'll be paying. With years of experience helping clients navigate the Washington state legal system, our attorneys are often able to resolve cases without our clients ever having to set foot in court.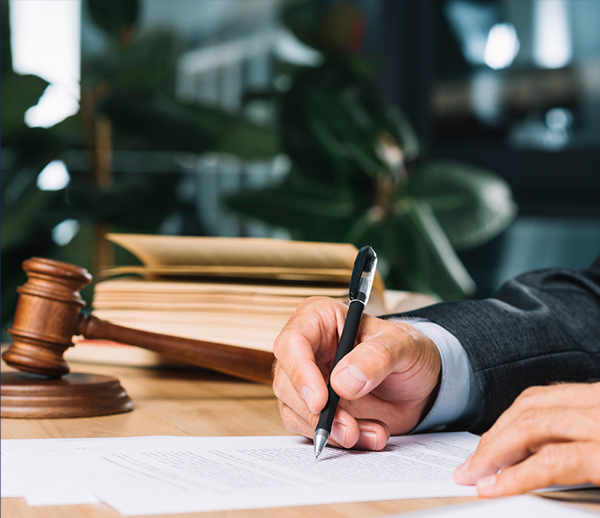 Sealing Juvenile Records FAQ
If you are ever detained by the authorities, arrested, criminally charged, or convicted of a criminal charge, Washington State courts keep records of this. If any of these happened while you were under the age of 18, it becomes a part of your juvenile criminal record. Juvenile records are treated differently from adult criminal records, which can also be sealed.
Having a record can become a problem whenever you need to pass a background check, which can include any of the following instances:
Renting an apartment
Submitting a job application
Applying for credit or a loan
Getting your passport
To avoid these problems, you can "seal" juvenile records. In some cases, juvenile records are sealed automatically, but in many other cases, you must file a petition to the court.
Sealing a criminal record is the act of making it off-limits for most members of the public to access. It doesn't delete the case court record entirely, but it makes the record itself harder for people to access, should prevent from appearing in background checks run by anyone but law enforcement, and legally allows you to state that the case never occurred.
You can both seal and expunge juvenile records in Washington State. At Findley & Rogers, we offer both services. Learn more about expungement.
When you seal juvenile records, you enjoy several important benefits:
You protect your privacy from the public and can move on with your life.
You protect yourself and your family from the negative impact of having a record.
You can pass background checks on applications for a job, apartment, loan, or password.
If you also vacate or expunge your juvenile record, Washington State provides an additional benefit:
You may legally answer "no" when asked if you have been convicted of a crime.
You can seal juvenile records in nearly all cases. The only exceptions are
Washington allows any sort of juvenile conviction to be sealed, however, if your crime was a sex offense, you must first have your registration requirement lifted before the case can be sealed. If you're not sure whether your crime is eligible to be sealed, ask us during your free consultation.
If your criminal record is federal, then you must use the federal system. It is extremely difficult to seal federal records. Thankfully, this is rare: most convictions are in state court.
With help from the legal team at Findley & Rogers to guide you through the paperwork and red tape, it's pretty easy to seal juvenile records in Washington State! You just need to petition the court.
Here are the requirements:
There is a 2-year waiting period (5 years for Class A felonies), during which time you must not be convicted of any new offense. The good news is that this waiting period begins as soon as you are released from custody—or from the date of your conviction, if you were not put into custody. So it's probably already over!
You must have paid all of your court-ordered fines and restitution.
If applicable, you must also no longer be required to register as a sex offender, or you must have been relieved of your requirement to register as a sex offender.